Udupi Shri Krishna Temple
Safe Secure Reliable And Luxury & Always When You Need! !
Udupi Sri Krishna Mutt is a famous Hindu temple dedicated to god Krishna in the town of Udupi in Karnataka. Here there is a holy temple of Sri Krishna and this is the birthplace of Sri Madhwacharya, founder of Dwaita Philosophy. Thousands of pious devotees throng the Krishna temple all round the year to catch a glimpse of Lord Krishna. The unique feature of Shree Krishna Mutt temple is that the Lord is worshipped only through a window with nine holes called the Navagraha Kitiki.
It is also the centre of Daasa Sahitya, a form of literature that originated in Udupi. These eight Mathas are Pejavara, Puttige, Palimaru, Adamaru, Sodhe, Kaniyooru, Shirur
Nearby Temples :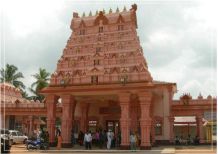 Sri Durgaparameshwari Temple, Bappanadu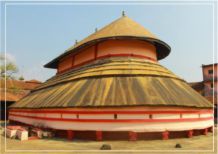 Sri Anantheshwara Temple, Udupi
Sri Mahishamardhini Temple Kadiyali
Sri Janardhana Mahakali Temple – Ambalpadi
Eastwest Travels Manipal, Travels, udupi packages, udupi tours and travels, udupi tours and travels service, udupi taxi service, Manipal to Mangalore City, Manipal to Mangalore Railway Stations, Manipal to Mangalore City, Manipal, Udupi to Kollur, Murudeshwar, Manipal, Udupi to Shringeri, Horanadu, Manipal, Udupi to Dharmasthala, Subramanya, Manipal to Coorg, Manipal to Chikmagalur, Manipal, Udupi to Gokarna, Manipal and Udupi Travel Agency, Manipal Udupi Taxi and Cab Srvice, Manipal Cab, Manipal Taxi Udupi Manipal Taxi , Manipal Managlore Airport taxi, Mangalore Airport to Manipal Taxi, Taxi in Udupi, Taxi in manipal